BB Talkin is the world's first waterproof communication system for marine & snow sports. This is a game changing Wireless Bluetooth Communication system for athletes, students and coaches worldwide. This technology enhances the learning curve two fold in both water and winter sports. It is a real time coaching tool which allows the coach to instantly train and provide feedback to the student.
If you are a pro athlete or a beginner, the benefits of this communication system is exceptional. Coaches no longer have to yell, for example, from the shoreline, jet ski or boat.  Communication distance is 1,5 km (1500m).
The student will instantly receive the coach's feedback allowing them to immediately implement the advice. Recreational groups can clearly talk with one another raising the safety and awareness of the group. The products are wind proof and noise cancelling.
If you are a business owner with a rental company, resort, cable park or watersports facility, this is a must have.

Outdoor and marine coaching to the next level
No more yelling, waving or whistling to your students, now you can talk directly to your students Bb Talkin makes the difference. Every professianl instructeur wants to maintain a good way of communication with his students and we can make that possible!
BbTalkin product features
The system is a hands free (no push to talk PTT) waterproof communication system. It works up to 12 hours standard and has several microphone with noise cancellation. You can choose between the (IPX7 waterproof) watersports headset and (IPX5 waterresistant) road & winterheadsets. The device itself has a waterproof IPX7 case. Our intercom is also cold risistant so you can use it in ski and snowboards sessions to. Al headset and devices can be bought seperate. In this case you can use you device for you motorcycle adventure as well as your surf lessons and sessions with students and friends. You only need  another earpad to adapt to what your heart desires to do that day. Jus't pair the device as usual and go. And that's not all. You can even pair your phone to lissen to music or pick up important calls just pair the intercom (MAIN only) to any phone with bluetooth. But even more beter. With the MASTER intercom it's possible to pair up to 3 more MAIN intercoms. In this case you can have a 3 or even 4 way communication. Ideal for group of friends, wakeboard instructor that needs to talk to student and driver at same time etc. etc. The MASTER intercom has 3 channels for each and it's own channel.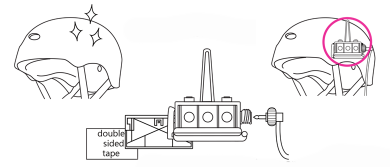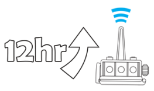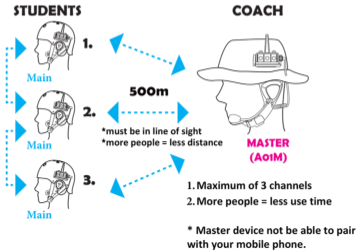 BbTALKIN has many options it's hard to find not the need to have a BbTALKIN communication device. Communication is essential for us as human beings to cooperate in a more efficient way to peform complex tasks. Some examples are construction works, (boat)resque or even communication on a big ship during a race. Every second counts. But most of the time you need both hands for the job. Also for the les complex tasks but essential to be heard are events or making a video or flog when you need wind cancelation or hands free on the job. BbTALKIN gives you the ability to have a handsfree communication without push to talk PTT and get to work on the same time. Efficient and Fast.
SAFETY
The person you are talking to can warn you about any potential danger. You are connected realtime being able to provide instant instructions to students. It gives them a more secure feeling. And increases safety for them. Giving feedback on a construction yard will be faster with both hands on the job. Rescue will be more efficient. Communication is essential if you want to keep safety high.
FUN
It's so much fun when talking to another person while performing your sport, you can talk about anything! Imagine talking to your friends while ridding down the mountain or go downwind. Keep in contact with your kids on wintersport. Talk with your friends while cruising on your motorcycle.
PROGRESSION GOES UP WITH 20-30%
You are connected realtime being able to provide instant instructions to students. You can give feedback while ridding and feeling. For instructors and students this makes a big difference. Also for proffesional teams that need fast handsfree communication on for example a ship could make the difference in winning and loosing.