BbTalkin BbSpeaker ALL-IN-ONE Devise
Our BbSpeaker is Walkie Talkie, Advance intercom and Music Speaker in one. The most versatile product we have in our collection.
BbSpeaker All-IN-ONE devise
(Walkie-Talkie + Advance Intercom + Music Speaker)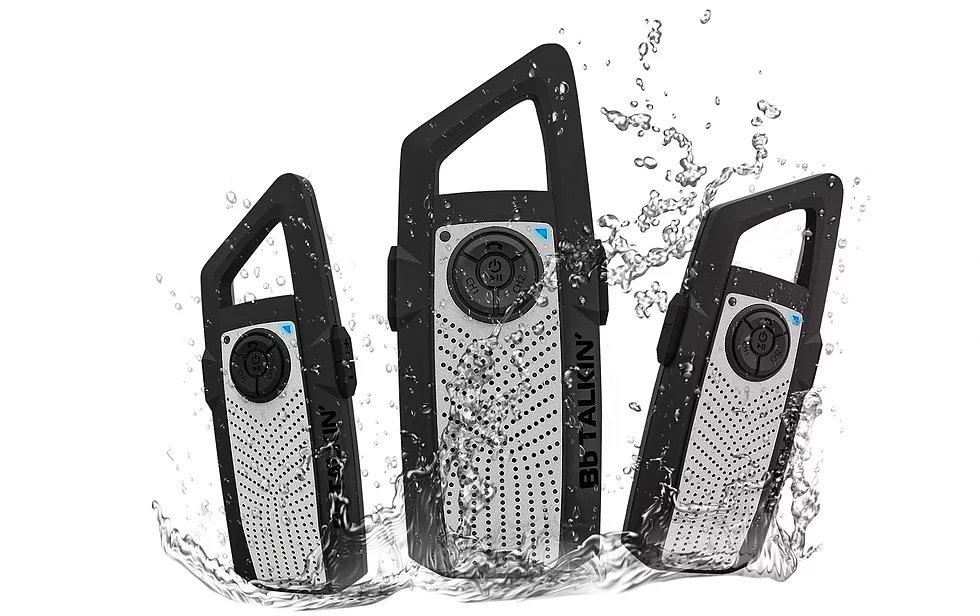 BbTalkin bluetooth intercom
The BbTalkin BbSpeaker has a waterproof indication of IPX5 (not to be submerged under water) and is designed as an ALL-IN-ONE device.  It has integrated bluetooth to establish a network with other BbSpeakers. The BbSpeaker has an integrated microphone and speaker to be able to communicate handsfree in a life conversation up to four people.
Push To Talk (PTT) Walkie Talkie
The Walkie Talkie feature is one of a kind. Connect the BbSpeaker to you smartphone and use the ZelloApp to make the BbSpeaker function as a Push To Talk Walkie Talkie with unlimited range and connections.  You will always need to bring your smartphone and it needs to be connected to the internet. Your message will be recorded when holding the talk button down on the side. After release, it will be send to the app. The app will send the message thru internet via wifi or another network. The connected users in the app will receive the message on their smartphone and will be heard via the BbSpeaker  when connected. With the app you can connect users all over the world and connect as many as you want. Your Walkie Talkie will have unlimited range and connections with the use of the ZellApp. Crispy clear sound without any disturbance of other radio frequenties.
Music Speaker
You can also use the BbSpeaker as a music speaker. Connect your smartphone to your BbSpeaker and stream directly with bluetooth to the BbSpeaker. In this way your BbSpeaker wil be a music player. Perfect for moments relaxing with your friends, colleagues and students.
More details about BbTalkin BbSpeaker features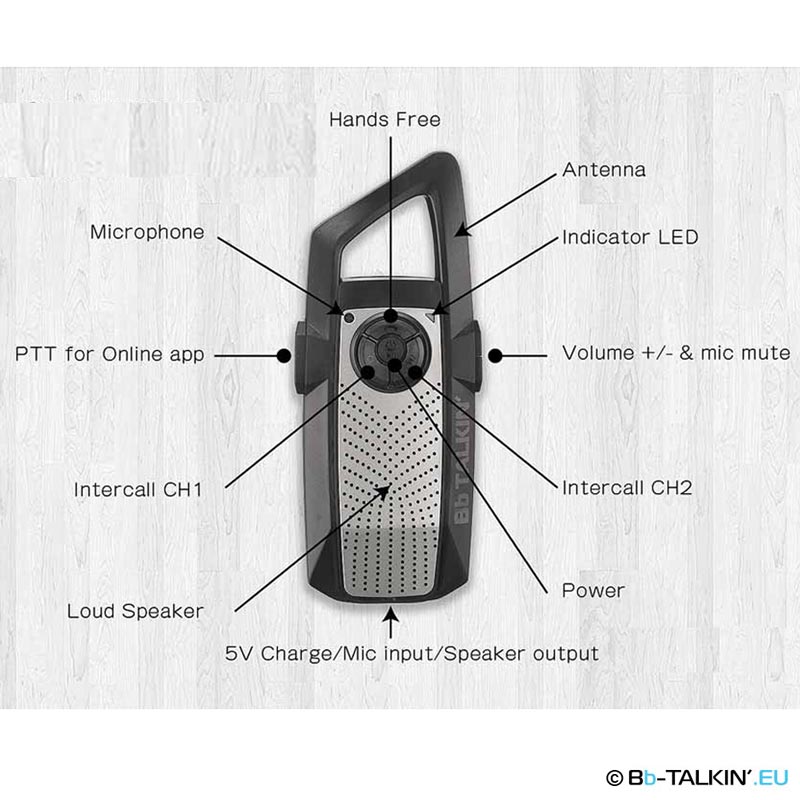 Compatible with all headsets. Long range. Long battery life. 
Our devise is also capable to connect any headset you like with normal 3.5mm audio jack. In this case you can keep your conversation private and no one is able to listen in. It has a battery use of about six to eight hours while only charging 90 minutes. The range is about 1000m depending on how many you will connect.
SPECIFICATIONS
Bluetooth 4.0
use time 6h-8h
Charging 90min
Range 1km
Waterproof IPX5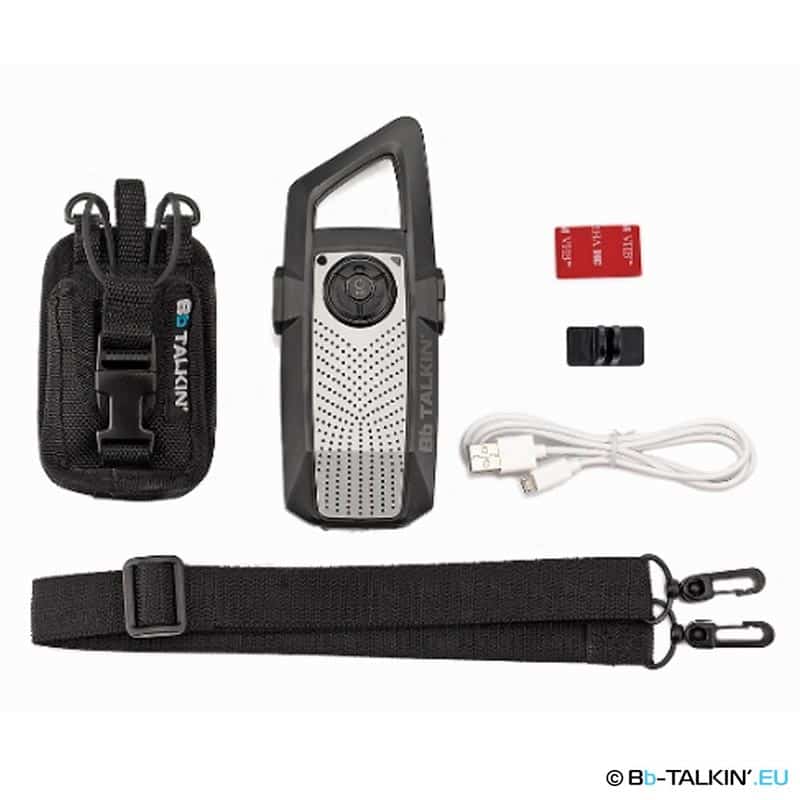 IN THE PACK
BbSPEAKER x 1
BbSPEAKER BAG x 1
MICRO USB CABLE x 1
STAND MOUNT x 1
DOUBLE SIDE TAPE x 1
BAG STRAP x 1
EXTERNAL WIRE MICROPHONE x 1