BbTalkin commission and affiliate program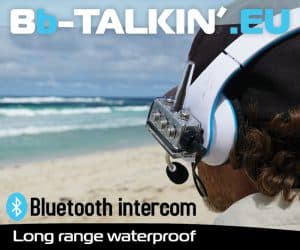 Are you ready to become part of the sales team and earn 5% commission as affiliate?
Subscribe to our Affiliation program and earn your commission on the go
Imagine you are earning your BbTalkin set back jus't by joining our fast growing network and professional team. And you do not have to be famous to do so! Just subscribe to our BbTalkin commission and affiliate program.
There is really no catch! Jus't use your own imagination and effort you put in showing what you already use every day and gives you all the benefits you have at the moment. Why not share your BbTalkin moments with your friends, family, clients or business partners. Add your personal Affiliation code and earn 5% commission on any sale!
What can I do with my commission as affiliate?
You can spend your commission as affiliate in our shop. In this case you are able to buy repair and replacements parts to keep your gear up to date. Or even buy that extra set that seemed to be above budget before. Whatever the case. We offer you a solid 5% discount on your sales to spend in our shop. You can check your earnings whenever you like in your account and even see how many vistors click your link. When you are ready to order,  you ask for a voucher that will reduce the total amount on your next order.
Nice! But what about hard cash?
Yes there is a possibility to exchange the commission earnings into real money. The commission can only be cashed out after 6 months. Remember that your cash will be an income and has to be declared and taxes need to be payed.
Rules:
* We do not share any demo or discounts for the BbTalkin commission and affiliate program . Don't ask us. We will tell you and the Queen of England and all other big time influencers all the same.
"No free products, no discount"
* Use our pictures. But be aware of the fact you need to add our logo somewhere. We are always entitled to remove copied files without our logo.
* You are not allowed to copy our content without approval. All content text and images are property of BbTalkin Europe or their clients. Please check the copyright logo.
* Please respect all valleus and norms when using pictures from your clients. Not everyone wants to go viral or used as commercial!
* Remember to respect all human kind, animals and environment when making a picture or video for  a campaign. Nobody needs to get hurt for a discount.
How to join the BbTalkin commission and affiliate program
Step 1: Subscribe to the Affiliation Program by completing the form.
Step 2: Send us an e-mail to sales@bb-talkin.nl you need to be approved.
Step 3: Wait until approval
Step 4: When approved. Log into My Account and see the affiliation option in the Account menu.
Step 5: Read the do's and don'ts and use the right campaign code for your campaign. You can find all info there.
Please get in touch with us if you need any help at sales@bb-talkin.nl
Affiliation form
If you already have an account here from previous orders.
Please login with your account here.
If you do not have an account yet.
The form will create a new one for you.