Black Friday is here!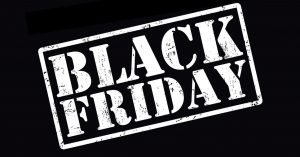 Have no fear… Black Friday is here! 
For all our new and old customers we have a great opportunity around Black Friday
to buy your first set for a reduced price or buy those things you need.
Spare parts. A new case. You name it… We got it for 15% off from 28 nov until 2 dec.
And we always ship out for free above €300 in all of Europe.