A Merry Christmas and a Happy New Year to all!
We wish you the best during Holiday Season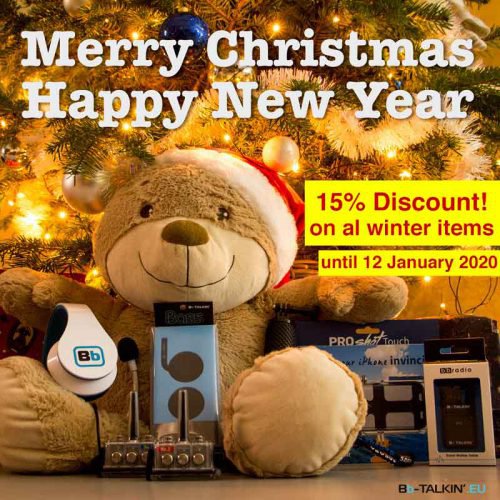 Are you a Snow fan? Heading to the mountain? Rocking the powder?
If so? You really need to check out our WINTER SALE. We think we have a great discount available until 12 January 2020. All winter items are 15% at checkout. No voucher needed. This is the time to try BbTalkin in any snowsport. Have fun with your friends or family during decent. Or ride the powder with your buddies on a snowmobile.
And while at it… Use BbTalkin to stay connected.
Have a great winter !!