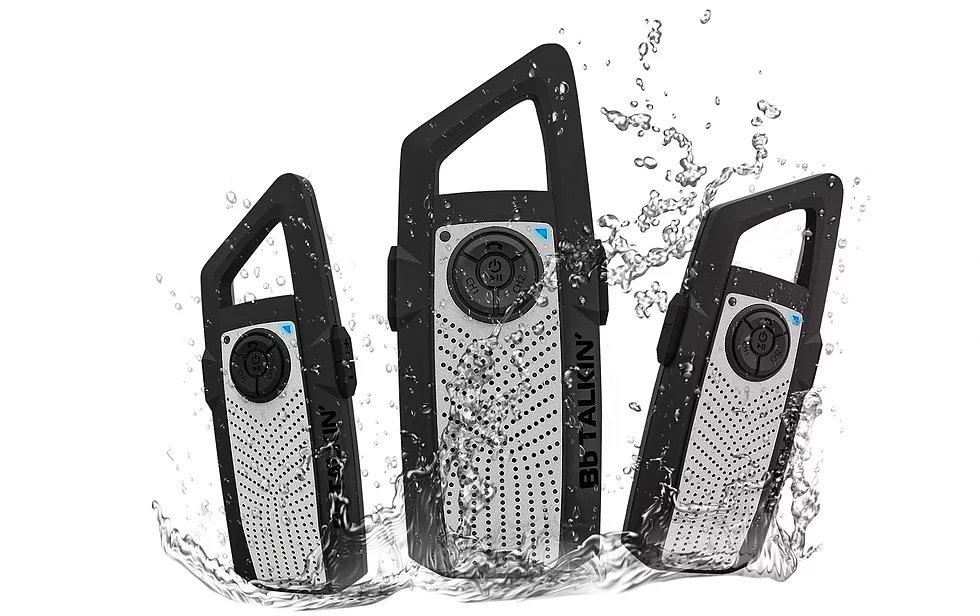 BB TALKIN All-in-One Speaker
BB Talkin Speaker is a completely different system than the normal radio systems. You won't have to press any buttons to talk to your friends or students.
The BB Speaker is designed as an all in one device.  Your Advance intercoms are paired just as with 2 way communication.  One of the Advance units is with the athlete or coach doing the demonstration.  The other unit is within the BbSpeaker and projecting the voice of the other unit.  When talking into the BB Speaker, the individual's voice is relayed to the other main unit it is paired with in real time.
BbSpeaker is compatible with all current and new products by BbTALKIN.
Check out the BB Talkin Speaker
INTERCALL
Pair with Standard, Master or Advance intercoms (Maximum 2 intercoms are able to pair on BbSpeaker) , Enjoy long range simultaneously call (2-way open communication)
The riders on the water can talk to everyone on the shore. BB Speaker is also ideal for ski or snowboard coaching. Set up the speakers at the start and goal points of the course, while the coach stands in the center of the course. Before the students start, the coaches explains the exercise and can immediately announce the improvements when the goal is reached. Because it is a simultaneous conversation system, students can also get opinions immediately.
​
PHONE / MUSIC
BB Speaker can pair with your mobile phone so you can use it to listen to music or answer a phone call.   Music and phone calls come through loud and clear.
PUSH TO TALK
BB Speaker can also be used as a Push to Talk device when using the Zello App.
Just download the free App "ZELLO" onto your phone and connect with BB Speaker by Bluetooth. You can connect to an unlimited number of people anywhere in the world using this App.
LARGE GROUP TALK
BB Speaker allows you to talk with a large group around the speaker.
This feature allows coaches to provide instructions to a group of students in real time.  The coach will be using the BB Talkin Advance device.
SPECIFICATIONS
Bluetooth 4.0
use time 6h-8h
Charging 90min
Range 1km
Waterproof IPX5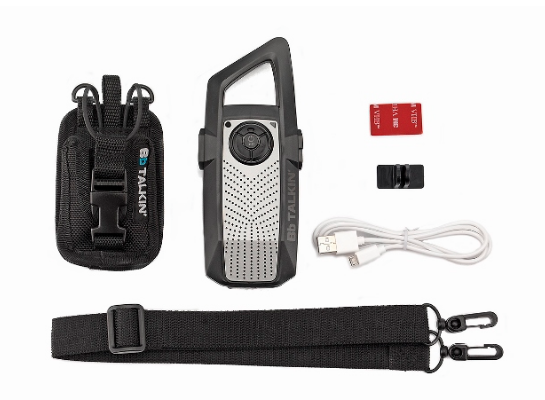 BbSPEAKER x 1
BbSPEAKER BAG x 1
MICRO USB CABLE x 1
STAND MOUNT x 1
DOUBLE SIDE TAPE x 1
BAG STRAP x 1
EXTERNAL WIRE MICROPHONE x 1