Direct feedback
for your student
Read more about BbTalkin Advance
Stay in contact
Share the fun!
Read more about BbTalkin Advance
Fun for all
For student and coach
Read more about BbTalkin Advance
BLUETOOTH
THE BEST
WATERPROOF
INTERCOM
EVER
Coach without BbTalkin?
Read more about BbTalkin Advance
Coach without BbTalkin?
Read more about BbTalkin Advance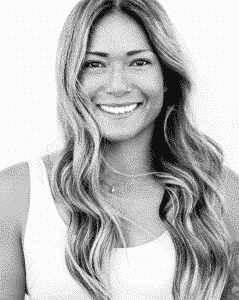 Tina Frömling is one of the most famous riders and teacher in Germany. She has such a good vibe teaching new wakeboarders that want to push performance and enjoy the sport in every way. We are proud to sponsor here with our amazing products from BbTalkin that helps here achieve the best of teaching in wakeboarding.
Wakeboarding become a part of my life a couple years ago when it was just hobby and the past few years it changed my life completely. I quit my job in Germany and started to travel for wakeboarding to find myself. I began to coach other people and realised that this is something that makes them so happy that gives me a smile every day. One dat I sat down and thought of how I improve the best in wakeboarding. It's not about crazy tricks or the hard ones, it's about all kinds of improvements. The more people I coached, the more I knew that coaching is not only about seeing every little body movements and being good in describing what to do. It's about empathy! I don't try to just read the body language. I try to think what my students think in the moment when they don't know what is going on. And hell yeah it works 🙂 My systematical method of teaching gives every trick a certain order wich secures the student in a better understanding.
What BbTalkin does for me?
This intercom is amazing. First we were sceptical because we have seen intercoms for wake and cable and just did not give us what we need. BbTalkin has it all. Handsfree, IPX7 waterproof, distance up to 1km! No more screaming. No more shouting. It makes my life as an instructor much easier and gives incredible results for students who want to go to the next level. Riding with friends is now even more fun! Because we can talk during the ride. How cool is that!  I love it!
Tina Fromling is active in many camps all over the world teaching wakeboarding and using BbTalkin to do so. Want to be part of the great vibe and see what Tina Fromling can do for you? Check out one of here camps and book directly.