Descripción
The BbSpeaker is the ALL-IN-ONE device

BbSpeaker: Group connection – Speaker – Microphone – BbRadio 
It is completely different from general radio transceiver. You do not have to push to talk.
BbTALKIN system (like STANDARD device) + Speaker + Microphone +bb radio, bb speaker is the «all in one» device.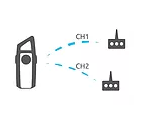 Intercall (group talk)
Connecting devices and devices, you can simultaneously talk long distance (1 mile prospect) conversation. In addition, it is possible to connect with each main unit (STANDARD, MASTER) of the BbTALKIN series!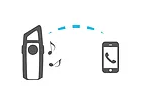 Mobile handsfree / music
It is also possible to pair with your smartphone. If the smartphone is in your pocket, you can also press a button on the bb speaker to make a phone call, redial, listen to music.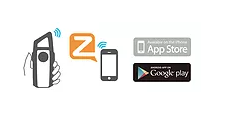 Smart transceiver function
Like the BbRadio, PTT button on the left side can also operate smart transceiver app zello.
Quick product Guide:
– Bluetooth 4.0
– use time 6h-8h
– Charging 90min
– Range 1km
– Waterproof IPX5