This is the new BB Talkin Advance intercom. Now you can connect up to 6 people at the same time. This is ideal for short distance communication sports such as wakeboarding and sailing, while you can still use it with sports where you need to cover more distance like kiteboarding.
We are excited to announce 3 new game changing features. You can now invite friends from anywhere in the world to be part of your session. Even easier to review your coaching sessions after the lessons. Enjoy the special moments that you share with your friends. Riding together, always connected.
BB Talkin Advance intercoms will work with all previous BB Talkin models. This is the world best waterproof coaching tool. Take your videos to the next level by recording what we said during that special moment.
Check out the BB Talkin Advance intercom in action with pro-kiteboarder Lewis Crathern
BB TALKIN ADVANCE INTERCOM FEATURES
The system is a hands free (no push to talk PTT) waterproof communication system. It works up to 12 hours standard and has several microphone with noise cancellation. You can choose between the (IPX7 waterproof) watersports headset and (IPX5 waterresistant) road & winterheadsets. The device itself has a waterproof IPX7 case. Our intercom is also cold risistant so you can use it in ski and snowboards sessions to. Al headset and devices can be bought seperate. In this case you can use you device for you motorcycle adventure as well as your surf lessons and sessions with students and friends. You only need  another earpad to adapt to what your heart desires to do that day. Just pair the device as usual and go.
And that's not all. 
The BB Talkin Advance intercom is the first ever waterproof equipment with the ability to live stream.  If you already have our Main or Master Units, the great benefit of the Advance Unit is compatible with all our existing products.  Each and every head accessory and units work with the Advance Unit.  The Advance Unit will become our only available unit to purchase with the Main and Master Units no longer for sale.
The Advance allows you to pair 3 and 4 people together without a Master Unit.  All the units are now the same to connect, all Advance Units.
The Advance is compatible with all previous Main and Master Unit models from 2015-2018 (A01, A02, A01M).  When pairing the new Advance to your existing products, you will still benefit from the amazing new features the Advance offers.
Connecting distance up to 1600m
Bluetooth is a new way secured connection between two devices. We use the bluetooth signal to send voice recording over. We have little to send so we can send so that's why we can extend the range of our connections up to 1600m. But bluetooth has restrictions we have to follow. The statment of 1600m can only be reached in the most ideal environment. If you loose connection or signal interrupts than you can try to change options below for better result.
ONLINE LIVE COMMUNICATION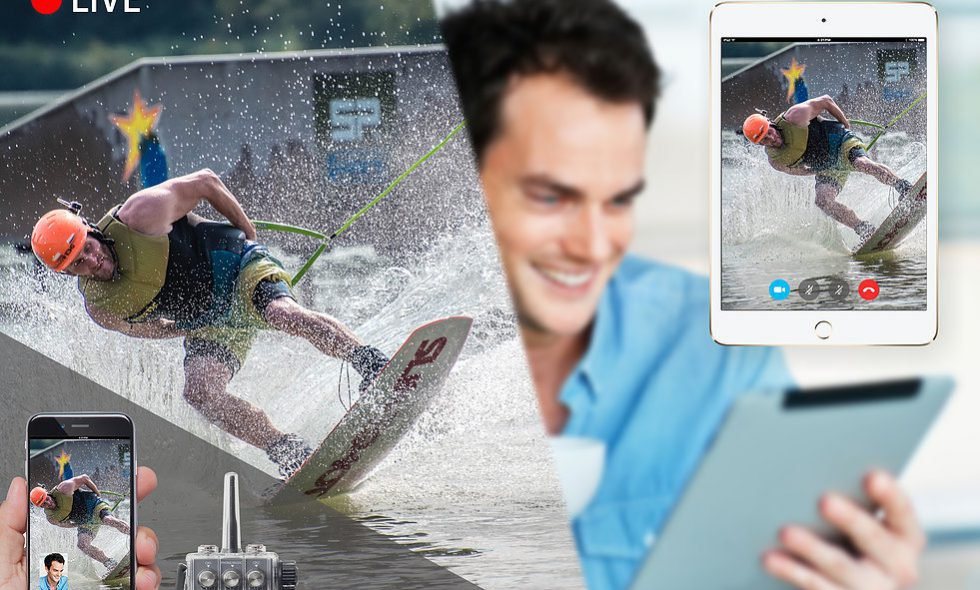 Talk to your friends or family :
The BB Talkin Advance has the capability to receive a phone call + 2 people inter-calling. You can communicate with 3 people at the same time.
Example of kiteboarding use:
Purchase pair of Advance intercoms. One device pairs with Iphone.
The camera man wears the iphone paired ADVANCE unit, and the rider wears another ADVANCE unit.
Focus the iphone camera on the rider and start to video talk with the overseas friends.
*The camera man must be in the 4G/LTE covered area.

Record Video & Voice by Smartphone
RECORD VIDEO & VOICE WITH GARMIN ACTION CAMERA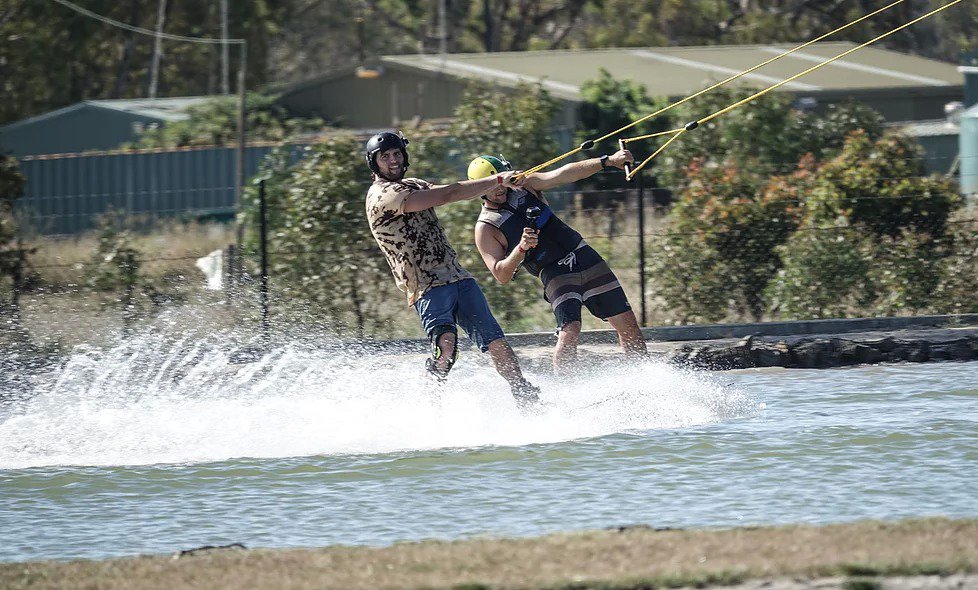 Enjoy the special moments that you share with your friends.
Riding together, always connected.
GARMIN + 3 Advance intercoms (up to 3) = record 3 riders happy voice.
Sync Advance with smartphone/Garmin action cam, and record the amazing conversation between 2 riders.
When recording video via Bluetooth headset, "MOVIE PRO" application is required, go to app store and download "MOVIE PRO"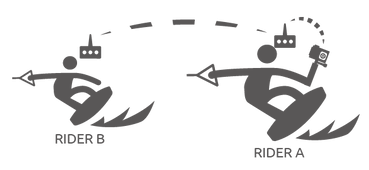 4-WAY REAL TIME LIVE COMMUNICATION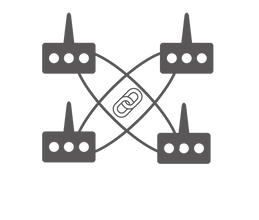 Up to 4 simultaneous conversations can be recorded.
The pairing process has become even simpler. Power on all of the devices, select one and press it's button to pair them all.
* Require all devices to be ADVANCE intercoms.
HANDS FREE AND WIRELESS MUSIC FUNCTION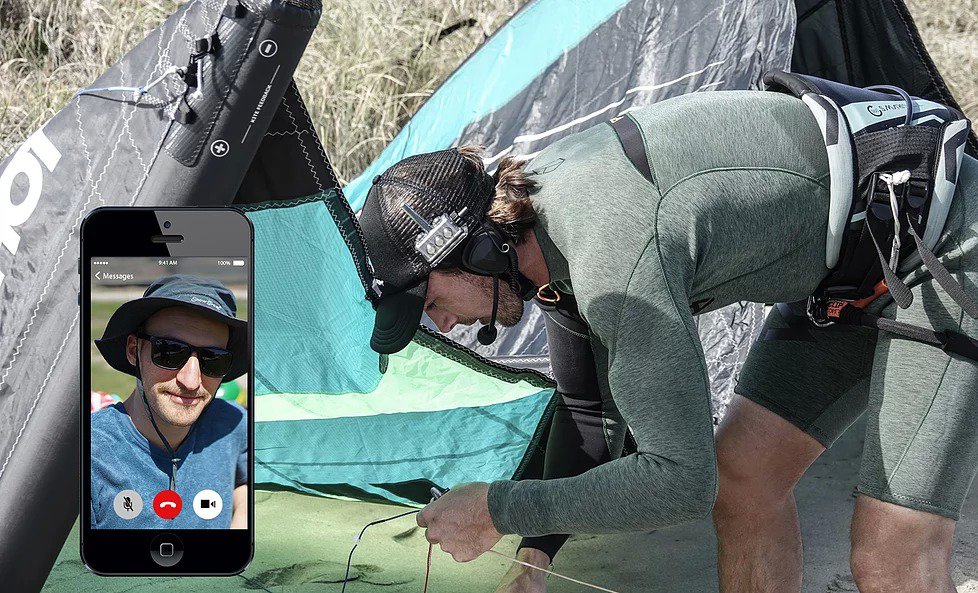 Handsfree call and wireless music function can be used like BB Talkin Standard Main device.
* Distance between Advance intercom and phone must within 30m.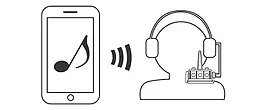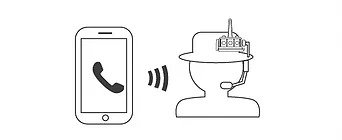 COMPATIBLE WITH BOTH THE MAIN AND THE MASTER INTERCOMS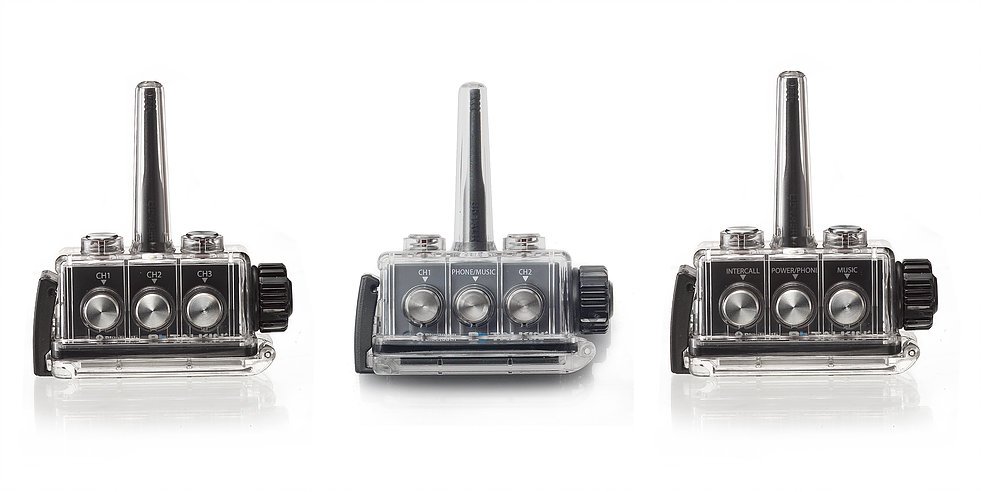 The BB Talkin Advance intercom can be paired with 2 Main intercoms, 2 Master intercoms or 1 of each.
BB Talkin Packages
Find your ideal package for water or wintersports.